about us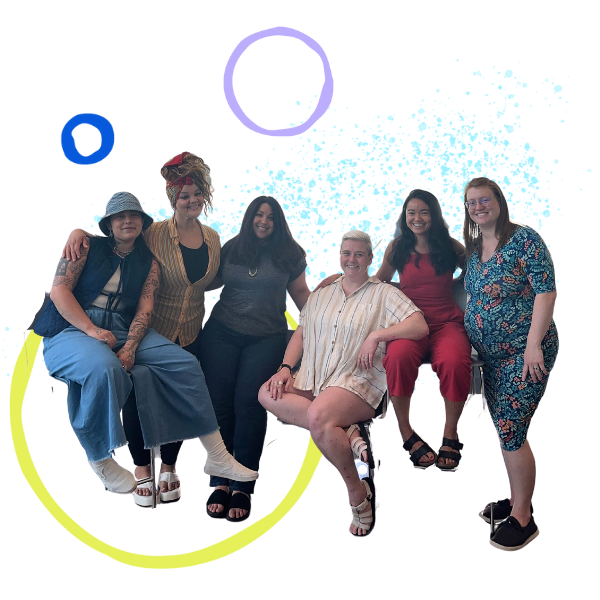 We are a community-building and resource-mobilizing organization where people engage in collective liberation and each other through ongoing trainings and facilitated spaces.
As an organization, we center anti-oppression, pro-Blackness, antiracism, and decolonizing places of work. We do this through our educational cohorts, board trainings, and facilitated community affinity groups. We prioritize transformative relationship building to foster a healthy community and an enduring culture of belonging for all.
our history
In 1989, a group of people in Seattle came together with a shared vision of giving back to their local community outside of their day jobs. To do this, they created a network and built relationships that revolved around volunteerism — acting as a connector that matched folks who wanted to donate their time to local organizations and social movements doing good work.
This effort grew over the years until it became formalized as a registered nonprofit under the name Seattle Works.
community impact through volunteerism
As an organization, we placed volunteerism at the core of our mission for a very long time, and it has served us well, has served our local community well, and has fostered many meaningful relationships that we continue to hold today.
Over time, we realized we want to invest in more long-term systems-change work and move away from temporary, and often transactional, community engagements. We want our work to be permanent, far-reaching, and liberating.
Volunteerism is often rooted in colonial practices of saviorism and often contributes to transactional relationships rather than authentic, transformative community-building. Volunteerism is often steeped in white supremacy norms and capitalist structures, where engagements typically favor those with social and economic privilege. Often, individuals who have the spaciousness, time, and financial means to volunteer at organizations and social movements come from a completely different world than the individuals that these organizations and movements serve. All too often, issues of power imbalances crop up and can obstruct these organizations' actual missions.
Racism, inequity, and patriarchy permeate through every aspect of our lives today. As an organization that is dedicated to anti-oppressive systems-change work, we had to adapt and adjust our mission and programming to center those most impacted by these structures.
an intentional shift to collective liberation
Today as an organization, we embody actionable learning with authentic connection to expand our impact for collective liberation. We know that transformative relationships foster change and growth and we're all about embracing collectivism and the multitude of ways it serves the communities, organizations, and movements that are building change.