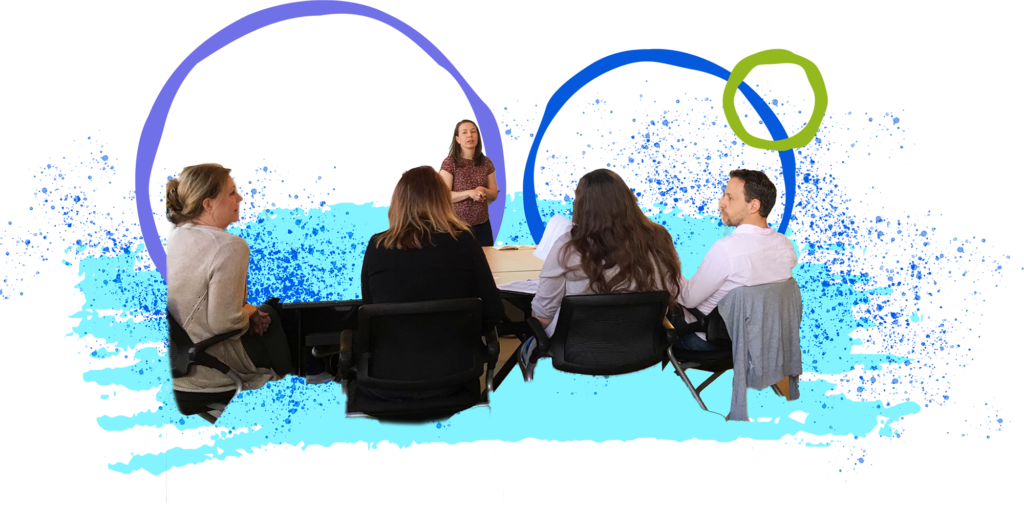 White Caucus Cohort
Our White Caucus cohort, which is a cohort-based series for white people in an organizational position of power to take part in anti-oppression work in a way that's useful rather than destructive or distracting.
The curriculum is informed by, and structurally mirrors, that of the Agents of Change cohort. Together, participants will learn principles and gain practices centering anti-oppression, pro-Blackness, and antiracism to integrate in their respective organizations for long-lasting change.
Who White Caucus Cohort is for
White individuals working in nonprofit and grassroots organizations who are in positions of power, such as:
Executive directors
Directors
Managers
Supervisors
Topics and activities
Program topics include:
Implicit bias
The nonprofit industrial complex
Restructuring organizational norms
Acknowledging and distributing power
Sessions are very interactive and activities include:
Team-building
In-depth discussions
Weekly readings and homework
Unlearning norms and practices rooted in white supremacy within the nonprofit sector
Apply or nominate
The cohort runs through eight virtual sessions on Wednesdays 10 a.m.–12 p.m. PDT, from May 31 to July 19. We have an application for those who would like to self-select in and also a nomination process for individuals to nominate colleagues they think would benefit from this cohort. (Nominations are anonymous and we would reach out to individuals to gauge their interest in participating.)
The application for our 2023 cohort is currently closed.
Have questions? Email amanda@seattleworks.org
White Caucus Cohort schedule and topics
Week 1: May 31 — Orientation and Team-building
Week 2: June 7 — Building Blocks: Racism, White Privilege, and Antiracism in Nonprofits
Week 3: June 14 — Hidden Biases (Implicit Bias and Internalized Racial Superiority)
Week 4: June 21 — White Supremacy Culture
Week 5: June 28 — Working with Uncomfortable Emotions
Week 6: July 5 — Mapping and Distributing Power
Week 7: July 12 — Building Liberatory Organizational Cultures
Week 8: July 19 — Beyond White Caucus Cohort and Un-graduation!
cost
We offer this White Caucus Cohort based on a sliding scale. We encourage folks who can afford to pay (and/or who have an organization sponsoring them) to pay at one of our higher tiers to help support this training and our work as a whole. There are suggested price tiers on our registration page.
white caucus cohort stories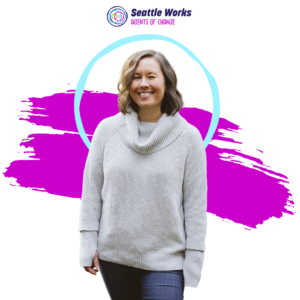 Firsthand storytelling from AoC alum Emily Tomita of the cohort's impact on her organization.
Learn about our other programs