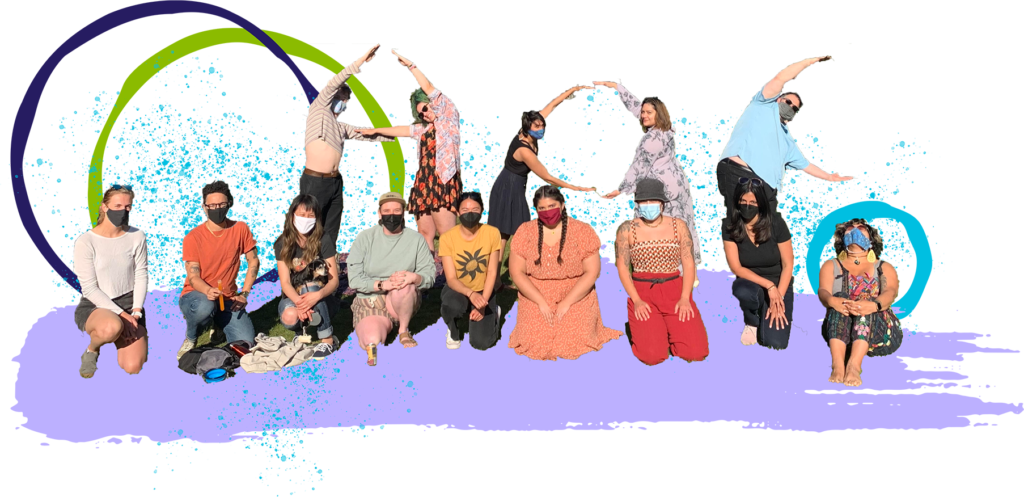 Agents of Change
Agents of Change (AoC) is a cohort-based program that focuses on incorporating anti-oppressive and antiracist practices in the nonprofit sector and beyond and is facilitated by Seattle Works staff as well as guest speakers. This program runs through eight virtual sessions on Thursdays 11 a.m.–1 p.m. PST in the Fall and Spring each year.
Program topics include:
Implicit bias
The nonprofit industrial complex
Normalizing feedback
Healing from racial trauma
Shared leadership
Creating culture change
Sessions are very interactive and activities include:
Team-building
In-depth discussions
Unlearning norms and practices rooted in white supremacy within the nonprofit sector
who AoC is for
You belong in this space if you are ready to dismantle white supremacy norms, reimagine and challenge the systems we participate in, and rebuild your networks and work environment with a collective justice framework. This is a mixed space for all identities to apply, though we do ensure the group is predominantly Black, Indigenous, and people of color.
apply
Fall 2023 cohort is open! Apply below.
Have questions? Connect with Shona at shona@seattleworks.org.
fall Agents of Change schedule and topics
AoC takes place virtually on Thursdays, from 11 a.m. to 1 p.m. PST.
Week 1: September 28 — Orientation and Team-building
Week 2: October 5 — Building Blocks: Intersectionality & Antiracism
Week 3: October 12 — Hidden Biases (Internalized/Implicit Racial Bias)
Week 4: October 19 — White-dominant Norms, Normalizing Feedback, & Calling In/Out
Week 5: October 26 — Acknowledging our Privileges & Healing from Racial Trauma
Week 6: November 2 — Creating Culture Change & Changing Organization Structure
Week 7: November 11 — How to Incorporate Antiracism into Volunteering & Nonprofit Boards
Week 8: November 16 — Beyond AoC and Un-graduation!
cost
We offer AOC based on a sliding scale. We encourage folks who can afford to pay (and/or who have an organization sponsoring them) to pay at one of our higher tiers to help support this training and our work as a whole. More information can be found on the registration page below.
Gone through a cohort already? Join the AoC Alumni Community!
aoc stories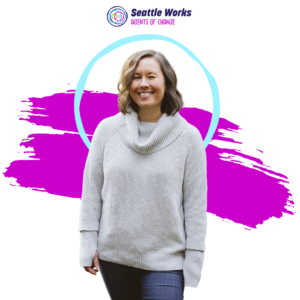 Firsthand storytelling from AoC alum Emily Tomita of the cohort's impact on her organization.
Learn about our other programs