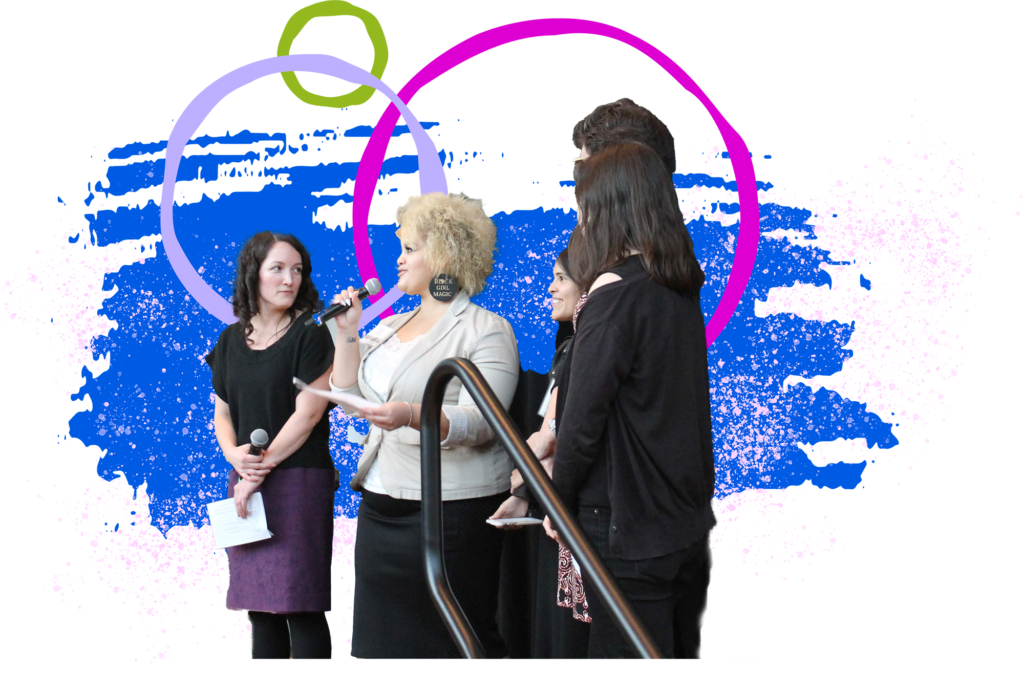 Evolve Board Training
The Evolve Board Training is a virtual training two-part series designed to shift perspectives and instill new approaches to nonprofit board leadership.
Evolve exists as we noticed a need for board training rooted in anti-oppression and collective justice values. Often the dynamics between volunteer-led boards and organizational staff are steeped in power imbalances and archaic structures. In part, this is due to the fact that statistically, boards are very white, even those of organizations that primarily serve communities of color. We hope to provide individuals with the confidence and resources to dismantle and reimagine these dynamics.
the series
Training 1: "Dismantling Structures" — focusing on reimagining board power dynamics, disrupting the nonprofit industrial complex, and providing resources and knowledge for historically underrepresented communities to join boards that align with their values and skills.
Training 2: "Practicing Community-Centric Fundraising" — focusing on board fund development rooted in values of community-centric fundraising and decentering funders' needs.
who Evolve Broad Training is for
Current board members who are feeling "stuck" on how to shift board culture to center equity and advance racial justice
Current or prospective board members who don't see themselves represented on boards
Staff that are looking to step into their power and shift board dynamics
join
Evolve takes place from 12-3 p.m. on Zoom. This training will be held on the following dates:
September 29 and October 6
October 18 and October 26
Have questions? Connect with LaTashia at LaTashia@seattleworks.org.
cost
We offer Evolve Board Training based on a sliding scale. No one is turned away because they cannot pay. At the same time, we encourage folks who can afford to pay (and/or who have an organization sponsoring them) to pay at one of our higher tiers to help support this training and our work as a whole. There are suggested price tiers on our registration page.
evolve board training stories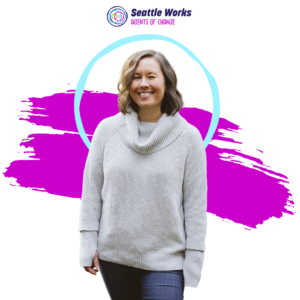 Firsthand storytelling from AoC alum Emily Tomita of the cohort's impact on her organization.
Learn about our other programs