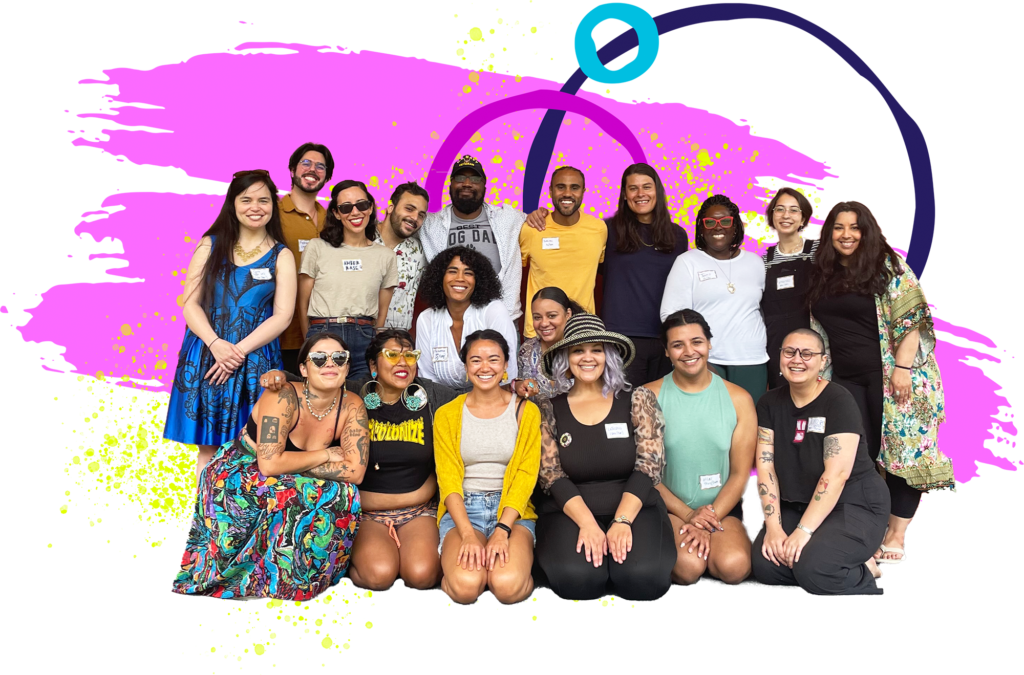 BIPOC Link-Up
The BIPOC Link-Up is a virtual (and sometimes in-person) monthly series where Black, Indigenous, and People of Color come together to have conversations, build community, learn about and share anti-oppression resources, promote healing, and connect around the well-being of our communities. Sessions are facilitated by BIPOC staff and guest speakers.
Typically, the number of BIPOC Link-Up participants range from 10-30 people a link-up.
BIPOC Link-Up activities include:
Group and breakout room discussions on relevant topics
Reflective writing and creative activities
Presentations by staff and guest speakers on a given topic
who BIPOC Link-Up is for
You belong in this space if you are BIPOC and want to build community with other dope BIPOCs around solidarity, collective justice, and connection. Come make new friends, see some old ones, and grow your impact.
We understand the time may be difficult for some people's schedules, so please join whenever you're able. There is no expectation for how many sessions you attend.
FYI, some link-ups are for everyone, some are affinity spaces for specific identities (like the All-Black Link-Up), and some are themed to specific topics depending on the time of year (like Queerness and Gender-fluidity for Pride month).
join
BIPOC Link-Up happens once a month on Zoom or in person. Registration for BIPOC Link-Up is open for the rest of the year.
Have questions? Connect with LaTashia (latashia@seattleworks.org) or Cassie (cassie@seattleworks.org).
BIPOC Link-Up 2023 schedule
BIPOC Link-Up usually takes place virtually the last Wednesday of every month, from 11 a.m. to 1 p.m. PST.
February 22 — All-Black Affinity Link-Up (for folks who identify as Black)
March 29 — Honoring Trans Day of Visibility
April 26 — Nonprofit Burnout
May 18 — In-person Asian American and Pacific Islander Affinity Link-Up (for folks who identify as API)
June 28 — Cultural-based Spiritual Practices and Belief Systems
July TBD — Honoring Disability Pride Month
August 30 — Financials Focused: Securing the Bag
September 27 — Honoring National Hispanic Heritage Month
October 25 — Financials Focused: Securing the Bag pt. II with Tierra Bonds
November 29 — Honoring Native American Heritage Month
December 13 — In-person holiday party
cost
BIPOC Link-Up is proudly and exclusively for BIPOCs and is free to join.
If you want to support us in our work, one way to do it is to donate to us to help keep BIPOC Link-Up accessible and free for participants.
BIPOC Link-up stories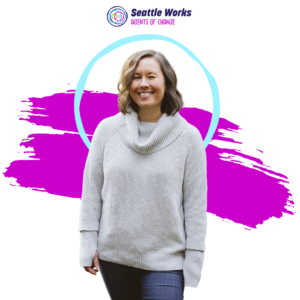 Firsthand storytelling from AoC alum Emily Tomita of the cohort's impact on her organization.
Learn about our other programs